Hi all! Alyssa Smith here, back with your Health Connection blog! I hope you all have enjoyed seeing social media posts about different nutrition programs happening in Rowan County, that you've had a chance to hit up the newly opened Salisbury-Rowan Farmer's Market, and that you've learned a little more about what Rowan has to offer when it comes to one of the best ways to impact your health – through what you eat! This month we're shifting gears to talk about getting active locally. Personally, I like to explore different activities instead of having a gym routine, and the great thing about Rowan County is that there are a LOT of opportunities to be active and have fun throughout our community.
At the beginning of this month, we kicked off National Public Health Week with our local Rowan County Health Department. The theme this year across the nation is "Healthiest Nation 2030 – Changing our Future Together." Did you know, every year on the first day of public health week, the Rowan County Health Department invites the community to take a break from their busy days to walk a quick mile around Granite Lake Park? Walking is a great, simple way to promote health – and gives us a chance to get to know our Rowan County neighbors.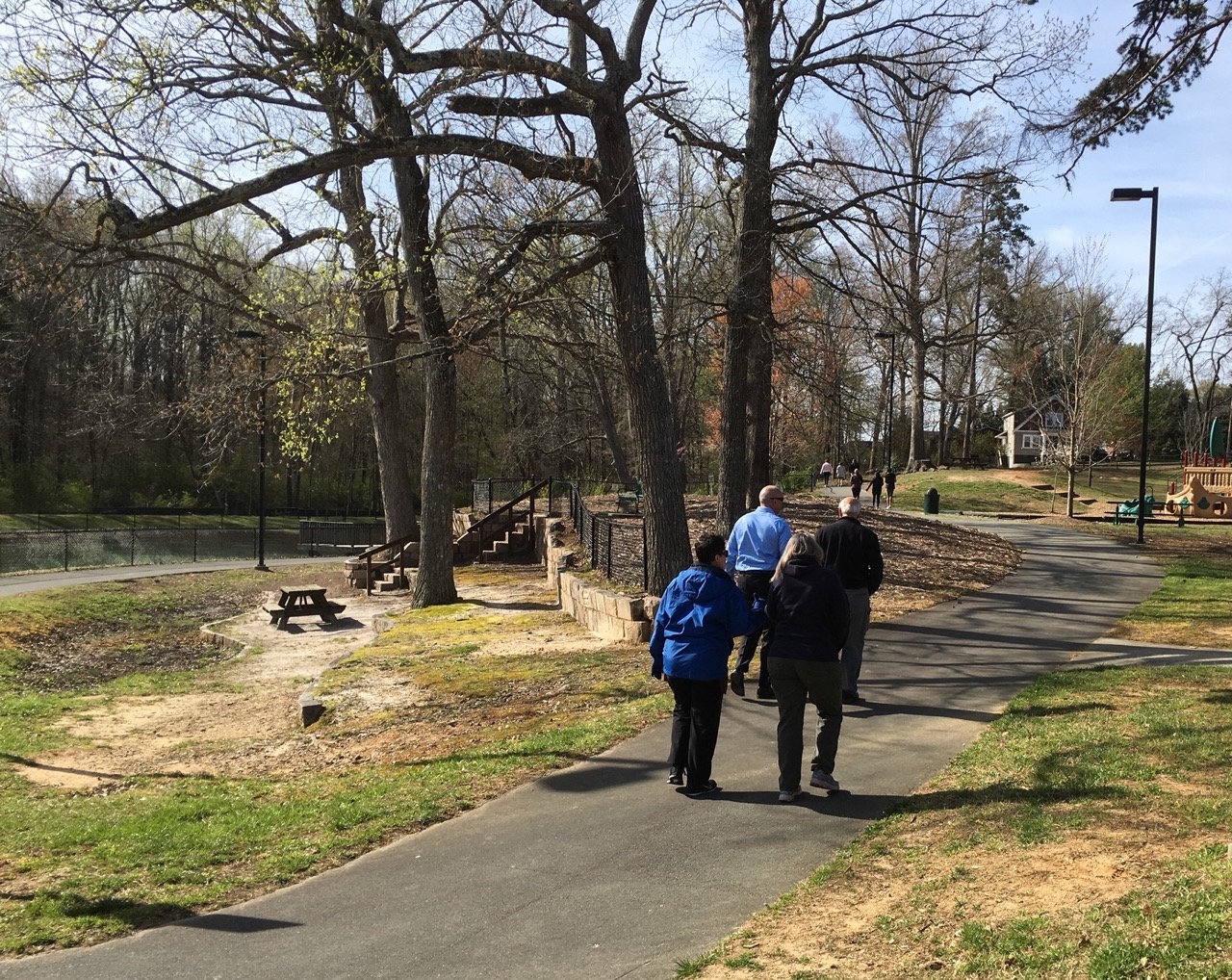 It doesn't cost a lot to get active!
Granite Lake Park is a part of the larger Carolina Thread Trail. Under the Parks & Recreation tab on the Town of Granite Quarry's website, it notes that "Just as fish needs to swim, a bird to fly, a deer to run, we need to walk, not in order to survive, but to be happy." Research tells us that the more active our bodies are, the more active our brains are, and this activity helps boost not only our physical health, but our mental health as well. In fact, according to our 2019 County Health Rankings, Rowan County residents have increased their leisure time physical activity. Way to go Rowan! In an effort to get us all moving, our county has been committed to providing and protecting green spaces like Dan Nicholas Park, Hurley Park, and the Salisbury Greenway. Novant Health Rowan Medical Center has also added a small track on the corners of Confederate Ave. and W. Henderson St to provide a safe place to walk. Moreover, more than 77% of residents have access to physical activity spaces like gyms, trails, parks, and local sports courts! Rowan County is committed to increasing these spaces, like with the Bell Tower Green project in charming downtown Salisbury. You can find a local list of free and low-cost physical activity spaces here which provides a comprehensive guide for many different activities throughout the community.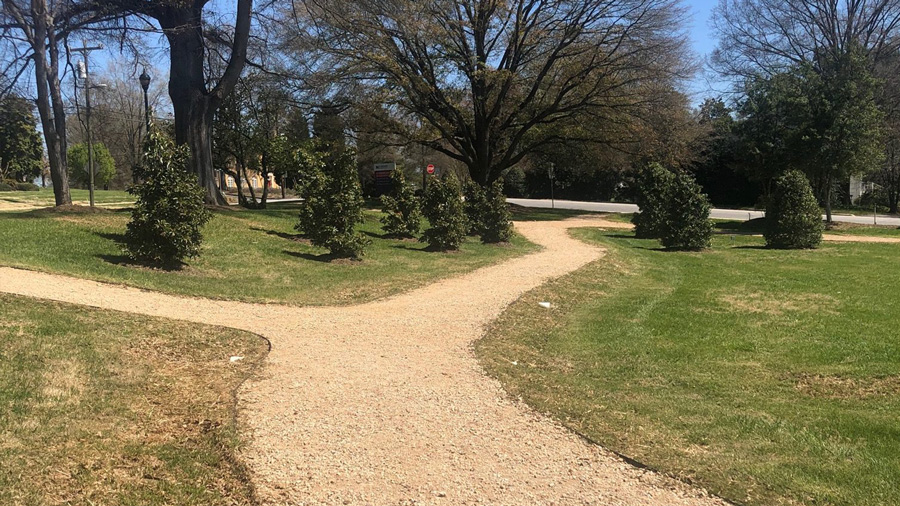 Get up & get active!
So how can you get more active in Rowan County? One way is to join me in some adventures! Below you can see our Adventure Rowan program participants, we recently celebrated 6 months of programming with a hike at Dan Nicholas Park! Every Wednesday at Morgan Ridge and Railwalk Brewery & Eatery, SoFul Yoga hosts a yoga class at 6:30 p.m. Also, check out Heart of Yoga in Downtown Salisbury. Now that the weather is nice, there are a number of upcoming outdoor events. Check them out below! I'd love to see you there and get a selfie with you!